At the start of 2015, the Occupational Safety and Health Administration (OSHA) made several changes to its regulations requiring employers to report certain work-related injuries and illnesses. Under the previous rule, employers had to report all work-related fatalities, as well as hospitalizations of three or more employees, within eight hours. With the new changes, in addition to reporting fatalities within eight hours, employers must report all work-related hospitalizations, amputations, and losses of an eye within 24 hours.
Four months before the rule was even implemented, OSHA indicated that it was developing a web portal for employers to make reports online. Over a year later, the agency has finally launched the portal publically. Employers can now input all required information online and submit it to OSHA so it can be forwarded to the appropriate field office.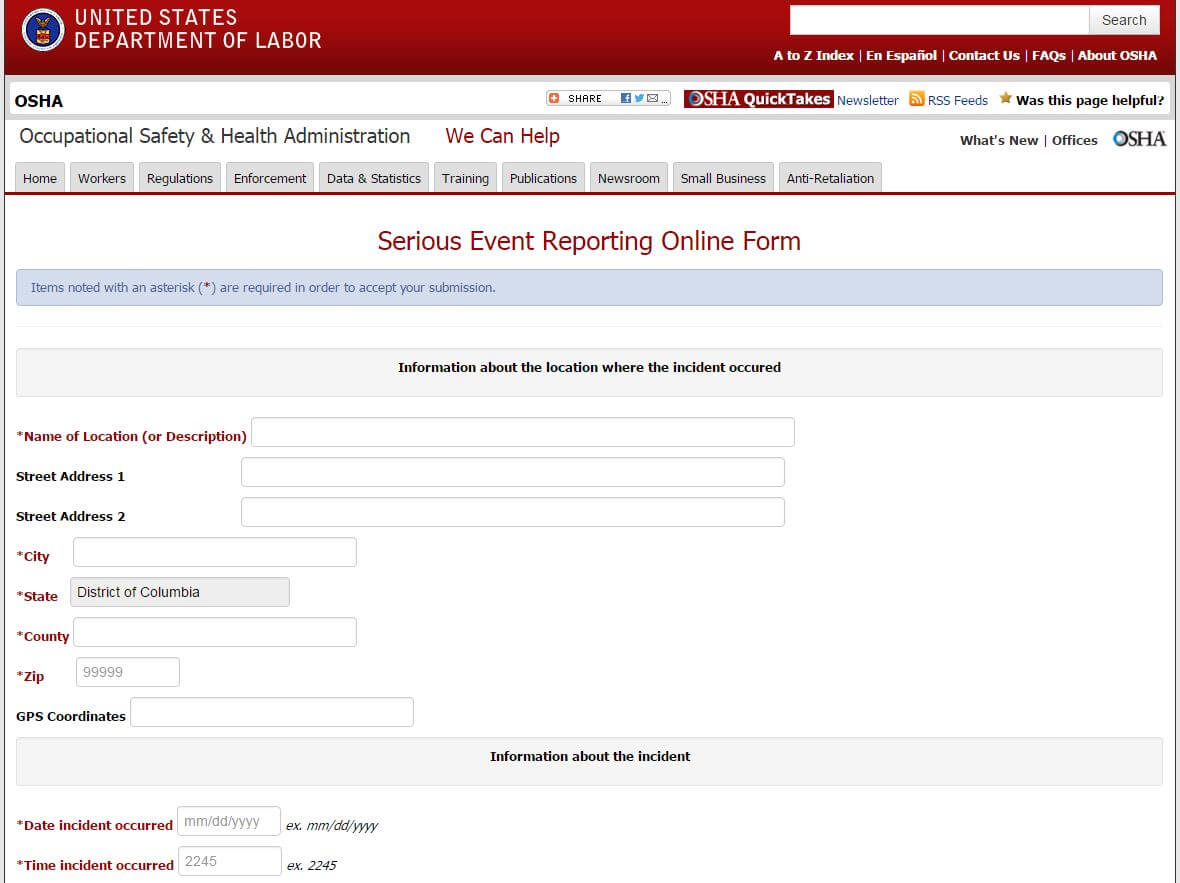 OSHA's significant delay in rolling out the portal casts serious doubts on the agency's ability to implement its data-intensive proposed injury and illness tracking system. On November 8, 2013, OSHA proposed a new recordkeeping rule that would require some employers to submit their illness and injury records electronically. These records would be available to the public. Similar to the web portal developed to assist employers in complying with new reporting rule, the proposed system would run on an OSHA-created "secure Web site for the data collection." OSHA plans to issue the final regulation implementing the new electronic system in March of 2016, and the requirements would likely become effective in 2017.
OSHA estimates that it would receive data from over 440,000 establishments under the proposed recordkeeping rule. In comparison, OSHA expected a far lower estimate of 25,000 fatality/injury reports in 2015 but took well over a year to implement the electronic system to manage them.
As discussed in previous blog posts, OSHA's proposed recordkeeping rule raises significant issues concerning OSHA's authority, the efficacy of "public shaming" from a policy standpoint, and OSHA's continuing attacks on safety incentive programs. Logistical challenges are also now evident. Given that it took the agency over a year to develop an online portal for 25,000 reports per year, OSHA's ability to implement a system that will capture and process OSHA 300 logs, OSHA 301 forms, and OSHA 300A summaries for 440,000 employers is questionable.