Premier client service is a firm tradition and remains our top priority.
At Ogletree Deakins, we understand that clients have choices among labor and employment counsel. No matter your size, our attorneys pledge to understand your business and objectives.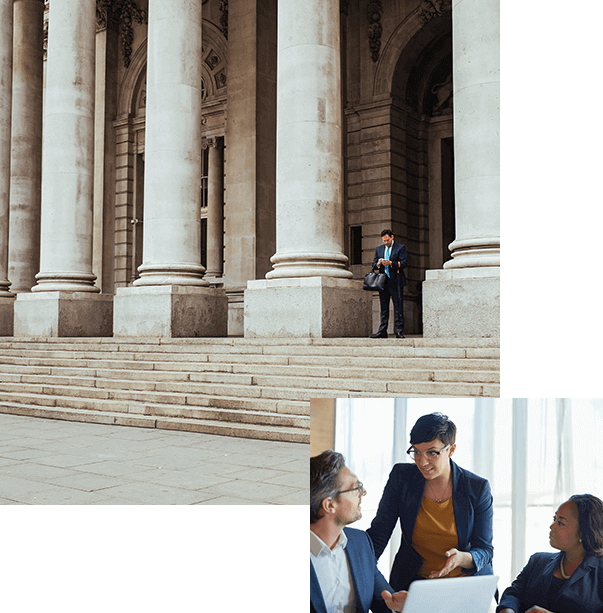 Why choose Ogletree Deakins?
With one of the largest global client rosters, we provide coverage through 53 offices in 31 U.S. states, the District of Columbia, the U.S. Virgin Islands, and in Canada, Mexico, and Europe. Our attorneys around the world are at your disposal.
Our continued growth can be directly attributed to the outstanding group of attorneys that we have working hard every day to provide excellent legal work and exceptional client service.
At Ogletree Deakins, we represent employers of all sizes and across many industries, from small businesses to Fortune 500 companies.
Positive feedback on our counsel.
Client feedback has earned the firm multiple accolades in publications such as U.S. News – Best Lawyers, Chambers and Partners, Legal 500, and many others.
Commitment to diversity.
We believe our diverse group makes us better— as lawyers, and as people. Our lawyers are involved in numerous diverse bar associations and programs.
Global coverage.
Access lawyers who are admitted to practice in all 50 states, the U.S. Virgin Islands, Puerto Rico, England, France, Germany, Mexico, and Canada.
Client-focused representation.
Our attorneys pledge to provide our clients with value, innovation, quality, collaboration, and effective communication.
Rates and rate structures.
Alternative fee arrangements are routinely offered to interested clients and can be structured around their unique situations.
Value-added client service.
Clients are constantly updated with newsletters and e-alerts on breaking developments. Client assessment surveys are consistently provided to assess and improve our performance.