Connect with former colleagues, develop new relationships, share ideas, and stay in touch.
Since 1977, the success of Ogletree Deakins has been due to the hard work of our lawyers—past and present. We appreciate your contributions to the firm and have created the Ogletree Deakins Alumni Network to help in-house alumni stay connected to each other and the extended Ogletree Deakins community.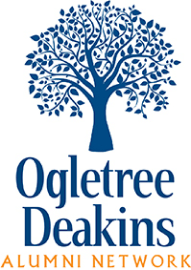 Alumni Events
Ogletree Deakins Alumni Network members receive free entry to firm events including webinars and select national seminars. For more information, contact alumni@ogletreedeakins.com.