Ogletree Deakins' OSHA Tracker shows that the Occupational Safety and Health Administration (OSHA) conducted 988 inspections in Nevada in 2022, of which 2.5 percent resulted in citations. Reno, with twenty-seven citations, incurred more citations than any other city in Nevada.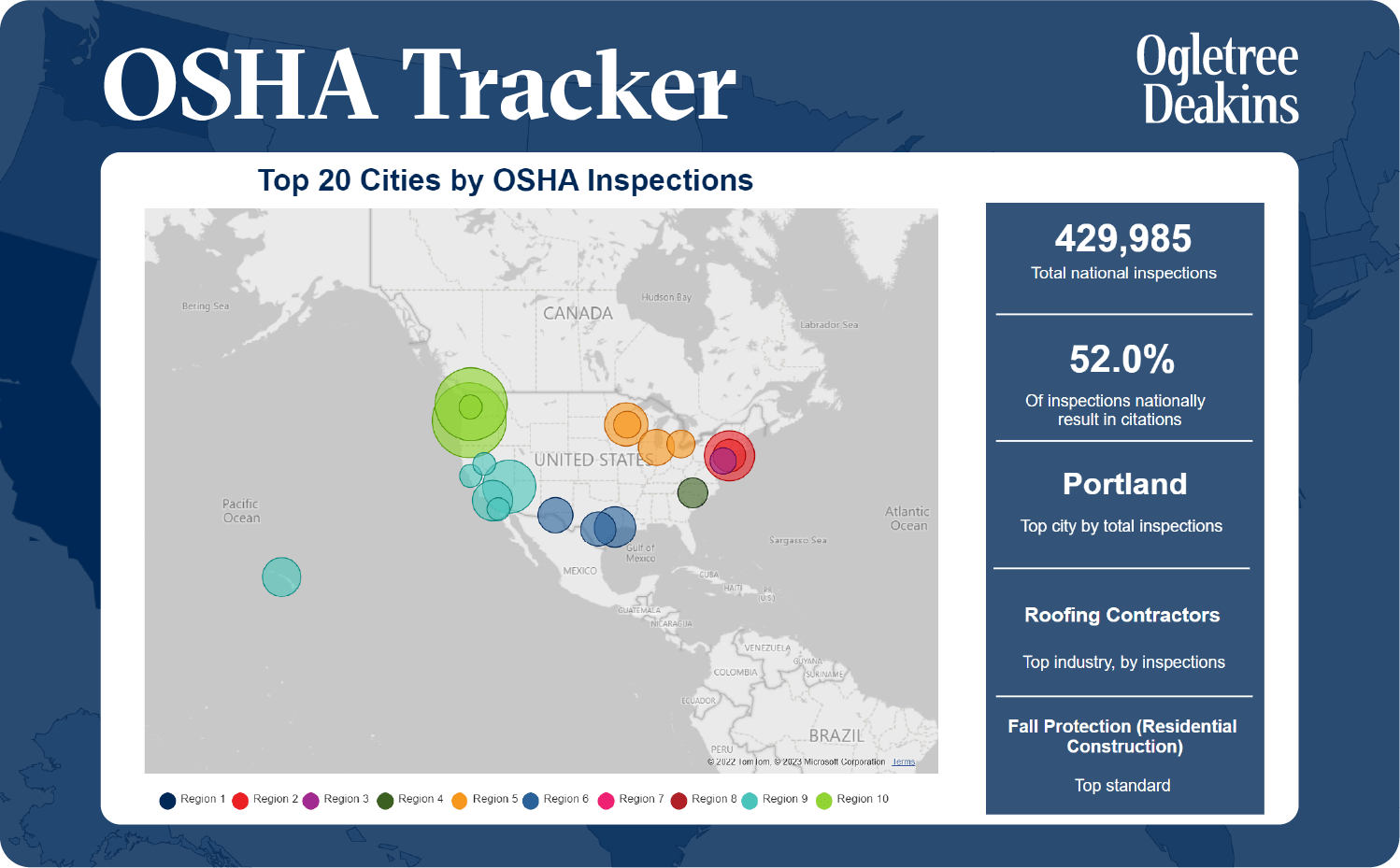 Employers in the "Casino Hotels" industry can use the OSHA Tracker to find OSHA citations related to casino hotel violations, and focus more tightly by city. This information can help users identify potential risks and take proactive measures to prevent similar violations from occurring in their own workplace. For example, OSHA conducted twenty-seven inspections in 2022 related to the casino hotels industry in Nevada. Of those inspections, 7.4 percent resulted in citations, but employers in only two cities—Boulder City and Primm,—saw penalties, totaling $7,739. The top violation in the Casino Hotels industry cited by OSHA was "Electrical – Installation and Use." But the industry that incurred the highest number of citations last year in the Silver State was not related to hospitality—instead, it was "General Warehousing and Storage."
Ogletree Deakins will continue to enhance the OSHA Tracker tool for employers. National and multistate employers can view and compare data by OSHA region, state, and city. Other employers may find value in filtering the data to uncover the top citations for their industries and using the information for risk management and safety planning.