Consider joining our talented workforce and tradition of legal excellence.
Ogletree Deakins enjoys a long tradition of legal excellence based on high quality work and outstanding attorneys and staff. We are fully committed to the importance of diversity within the workplace and are proud of our record.
Explore our Diversity, Equity, and Inclusion department to learn more about our initiatives.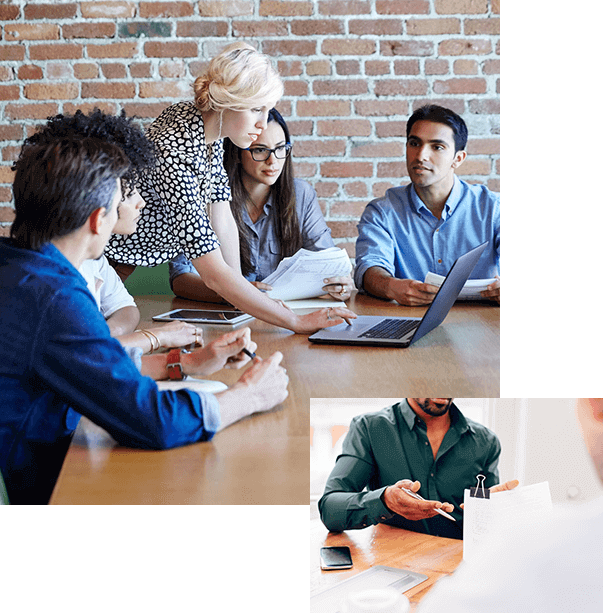 Ogletree Deakins is one of the largest labor and employment law firms representing management in all types of employment-related legal matters. The firm has more than 950 lawyers located in 55 offices across the United States, Canada, Mexico, and Europe.
Best Law Firms® has named Ogletree Deakins a "Law Firm of the Year" for 12 consecutive years
In the 2023 edition, the publication named Ogletree Deakins its "Law Firm of the Year" in the Litigation – Labor & Employment category. In addition to handling labor and employment law matters, the firm has thriving practices focused on business immigration, employee benefits, and workplace safety and health law. Ogletree Deakins represents a diverse range of clients, from small businesses to Fortune 50 companies.
Ogletree Deakins sees diversity, equity, and inclusion as a business and moral imperative, and the development of attorneys from diverse backgrounds is a priority.
Our DEI efforts have led to numerous accolades, including Mansfield Certification, "A Top Firm for Diversity" by The American Lawyer, and "Best Law Firms for Women and Diversity" by Seramount (formerly Working Mother).
Throughout the firm, lawyers of diverse backgrounds, including age, race, ethnicity, national origin, gender identity, familial status, sexual orientation, and disability status have significant positions of responsibility.
We are pleased to offer professional development programs that give all of our attorneys the opportunity to build successful career paths and to ensure outstanding client service. We are committed to having a highly talented, vibrant workforce that reflects the growing diversity of our communities and our clients. We believe that such a workforce is able to contribute unique perspectives and creative approaches. This, in turn, assists us as we strive to provide the highest quality of legal service and serves the needs of our clients and the communities where we live and work.
Our Benefits
Ogletree Deakins offers its staff and attorneys a robust suite of benefits including personal time, sick time, parental bonding time, back-up care, paid holidays, 401(k), health, dental, vision and life insurances, flexible spending accounts, health savings accounts, income protection programs (short term disability and long term disability), tuition reimbursement, an EAP, and opportunities for growth.
We believe that professional development, diversity, and inclusion are integral to our outstanding performance and exceptional client service.
I've been with Ogletree since 2010 and I am very fortunate to have found my home away from home. I worked my way up the associate ranks and made shareholder in 2018. I spearhead diversity and inclusion efforts for the Atlanta office, as well as the recruiting function and professional development initiatives. I enjoy the colleagues who I work with, the clients who I speak to on a daily basis, and the work that I do. Ogletree really provides a unique experience where I'm surrounded by a diverse and interesting group of intelligent attorneys who also know how to have a lot of fun. I look forward to office holiday parties, summer outings, and our annual retreat as I always know I'll get to see old friends, make new ones, and create memories for years to come.

Deepa N. Subramanian

/

Atlanta

Shareholder
Ogletree is an exceptional firm, promoting both personal and professional growth while fostering a collaborative work environment. Assisting employers in every state and several countries internationally, Ogletree is able to provide first-class service to each of its many clients. As a summer associate, the firm's diverse client base allowed me the opportunity to work on a unique problem daily while enhancing my skills in research, writing, and communication.

A. Craig Cleland

/

Atlanta

Shareholder
Ogletree is a progressive law firm that's highly committed to diversity and our client pledge. We are proud of our culture, growth and heritage. There are many opportunities for professional growth. We're the type of organization that employees want to join…and stay!

Suzanne Willis

/

Greenville

Director of Billing, Revenue & Accounts Payable