The workplace legal solutions you need, all in one place.
Our Solutions serve in-house counsel's and human resources professionals' needs for technology and tools related to compliance with federal and state laws, litigation, legal project management, and workplace training.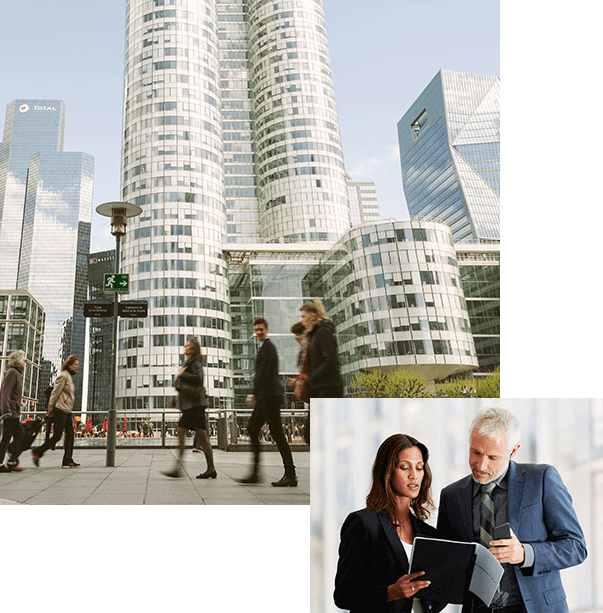 We seek to provide our clients with exceptional service and great value at Ogletree Deakins. We know that providing efficient and effective services requires leveraging our attorney and professional's collective knowledge and expertise. Our knowledge management initiatives are mission-critical to enabling superior client experience, and having an integrated, unified Knowledge Management team helps our attorneys deliver innovative approaches and superior client delivery.
Ogletree Deakins' Knowledge Management Department includes KM Counsel, Legal Project Management, Analytics, KM Products and Solutions, and Research Services (inclusive of former practicing attorneys, Ph.D. level statisticians etc.).
Clientlink Collaboration Platform
Ogletree Deakins offers clients secure, customized Clientlink collaboration sites that provide 24-7 web-based access to centralized documents, data, reporting, and tools needed to effectively track matter progress and collaborate efficiently.
Client Team Sites
Collaboration is critical to success. Client Team Sites are Ogletree Deakins internal websites that our attorneys and staff use to collaborate on client matters.
ODSearch
ODSearch is our sophisticated yet easy-to-use search engine for finding relevant internal documents and subject matter authorities within the firm.
ODConnect
Our prestigious, two-time award-winning firm intranet provides a central location for Ogletree Deakins systems, resources, and applications, ensuring our attorneys spend their time serving clients rather than searching for information. As the primary engagement channel for the firm, ODConnect incorporates natural-language processing enterprise search and an upgraded version of the firm's knowledge chatbot, KARLOS, which earned Ogletree Deakins the ILTA Transformative Project of the Year Award in 2019.
KM Legal Resource Center
Our clients expect and deserve maximum efficiency and quality in every matter we handle. To address this need, the Knowledge Management department maintains a robust KM Legal Resource Center (KM LRC).
By providing our attorneys with exemplary internal resources paired with valuable external resources from select providers, we enable our attorneys to work more efficiently and dramatically reduce costs for our clients.