In an effort to control the spread of COVID-19, the Mexican federal government implemented a "traffic light" monitoring system in June 2020 to alert residents to the epidemiological risks in each of the country's 32 states and provide guidance on restrictions on certain activities. The bimonthly monitoring system is aligned with health protocols to guide Mexico's states through the country's phased reopening plan. Below is a map for the period of November 23, 2020, to December 6, 2020, indicating the COVID-19 risk level in each of Mexico's 32 states.
This chart presents the traffic light status of each state, and, as applicable, variations between federal and local traffic light statuses based on publications of the federal Ministry of Health and status reports provided by each state.
In this edition we can observe 2 states—Chihuahua and Durango—are in red status, 14 states are in yellow status, and 14 states are in orange status. Only Campeche and Chiapas are currently in green status—the first time two states have achieved green status.
In recent weeks, cases in various states of the Republic have been increasing considerably; consequently, the number of states in red traffic light status is expected to increase in the following weeks.
Mexico City and Nuevo León have both imposed occupancy rates on hospital beds, as follows:
Mexico City. Hospital occupancy is currently at 50 percent and continues to increase.
Nuevo León. Occupancy of general beds increased from 49 percent to 52 percent, and the occupancy of intensive therapy beds for COVID-19 patients increased from 55 percent to 60 percent during the week of November 15 to November 21, 2020.
In other states, such as Chihuahua and Jalisco, due to the sanitary restrictions that the state governments have taken, the number of COVID-19 cases and hospital occupancy has dropped considerably.
In order to further control the spread of COVID-19, Chihuahua and Sonora have issued acts that regulate the mandatory use of face masks and establish sanctions for cases of noncompliance.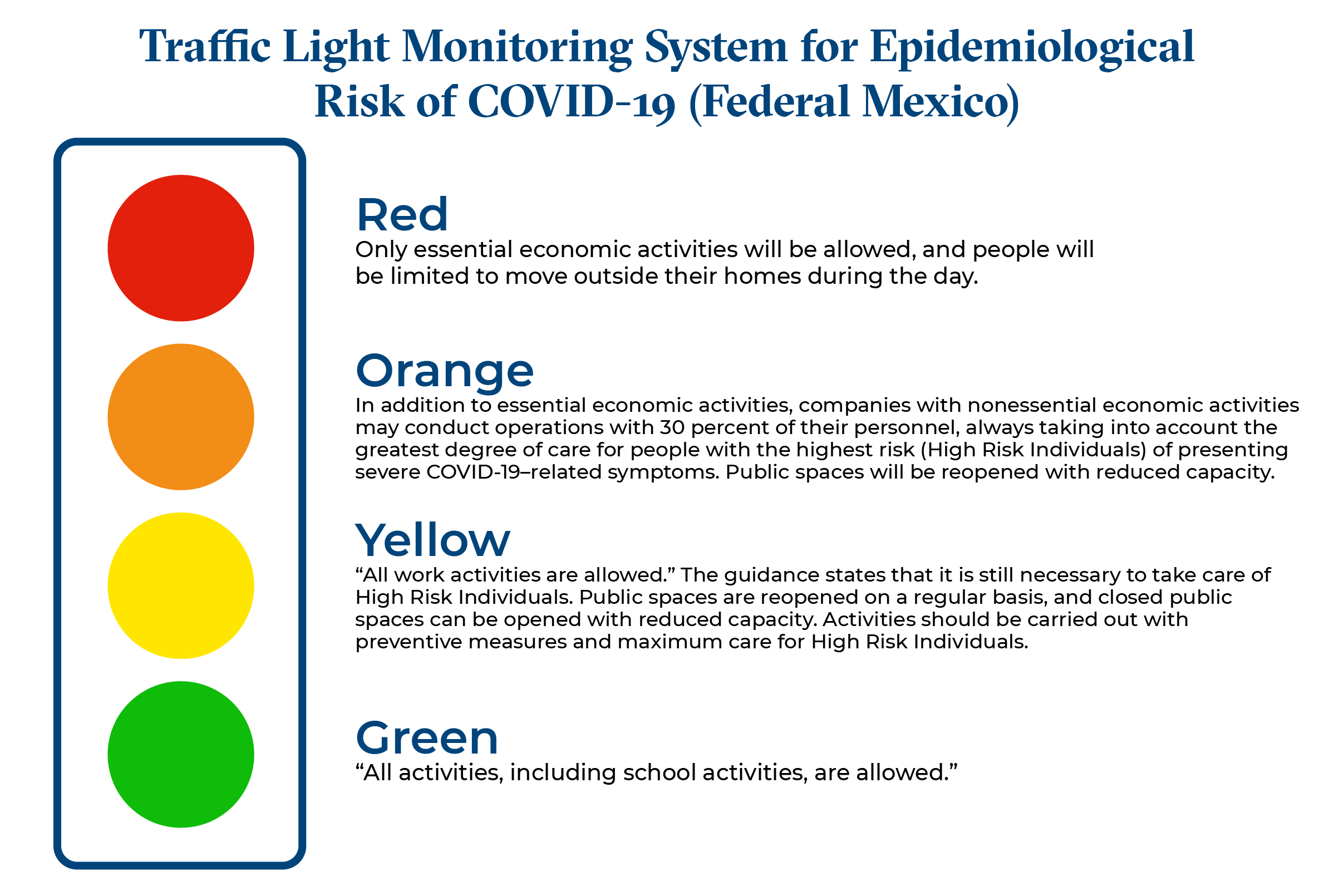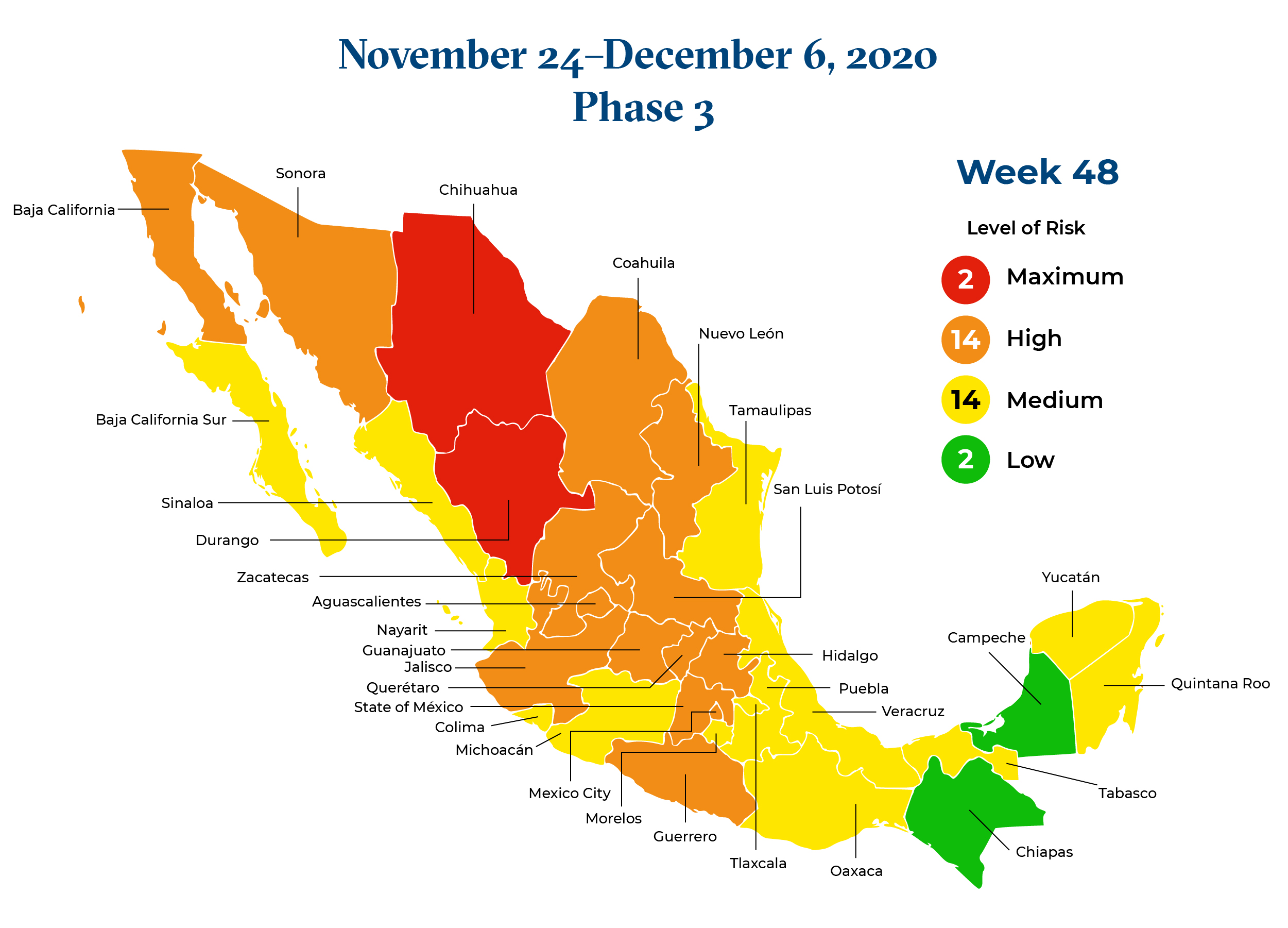 Ogletree Deakins will continue to monitor and report on developments with respect to the COVID-19 pandemic and will post updates in the firm's Coronavirus (COVID-19) Resource Center as additional information becomes available. Important information for employers is also available via the firm's webinar programs and podcasts.
Pietro Straulino-Rodríguez is managing partner of the Mexico City office of Ogletree Deakins.
Iván Andrade Castelán is a law clerk in the Mexico City office of Ogletree Deakins.