In response to the COVID-19 pandemic, the federal government of Mexico has established a bimonthly traffic-light monitoring system with criteria that Mexico's states must satisfy before transitioning to the next phase of the country's reopening plan. Below is a map for the period of August 17, 2020, through August 30, 2020, indicating the COVID-19 risk level in each of Mexico's 32 states.
In addition, this chart lists the traffic light status of each state, and, where applicable, variations between federal and local traffic light statuses based on publications of the federal Ministry of Health and local publications.
Employers that employ individuals at high risk for COVID-19 must adhere to guidelines issued by the Ministry of Health, the Ministry of Labor and Social Welfare, and the Mexican Institute of Social Security on July 27, 2020, in the Official Gazette of the Federation.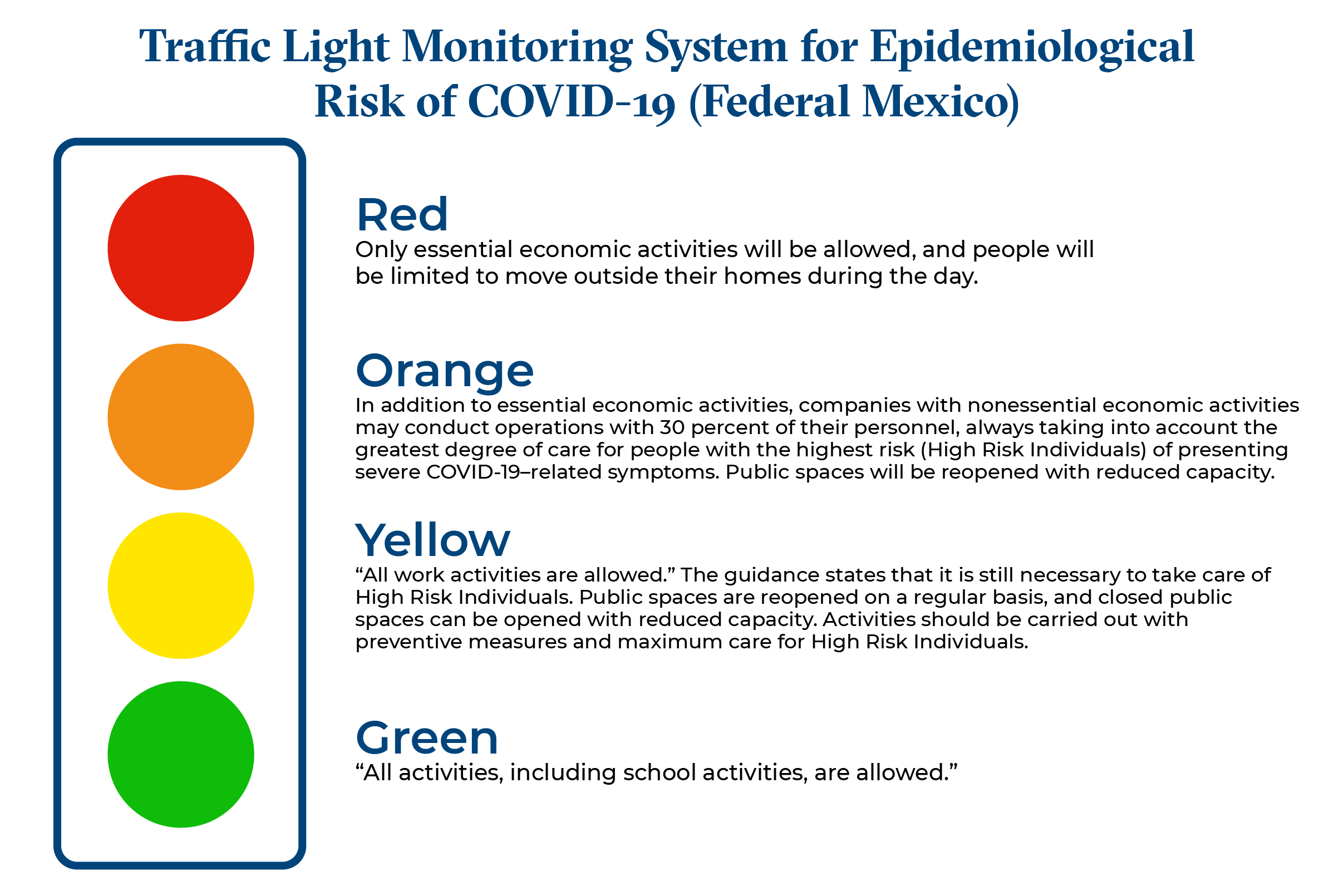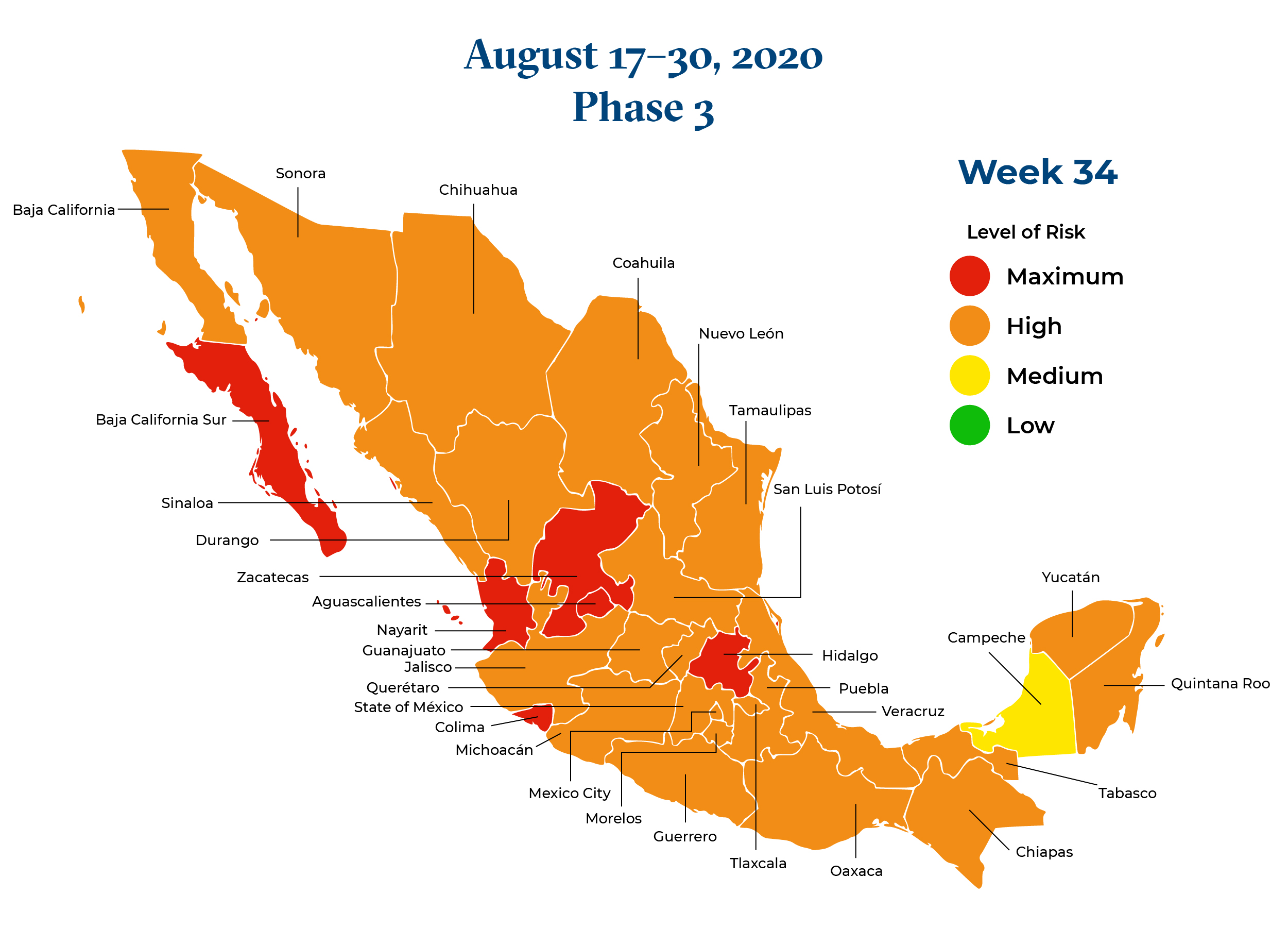 Pietro Straulino-Rodriguez is managing partner of the Mexico City office of Ogletree Deakins.
Iván Andrade Castelán is a law clerk in the Mexico City office of Ogletree Deakins.